Weddings at Church of Our Saviour
---
Engaged to be married? Congratulations!
Church of Our Saviour is glad to be a part of the joyous occasion of your union, and we look forward to meeting with you to discuss holding your wedding here! For more information, you can refer to the FAQ's below, or contact the parish office at to set up a time to come by and view the parish facilities and sanctuary.
We also work with other beautiful venues in Marin that provide wedding and reception space, such as the Outdoor Art Club, the Muir Woods Clubhouse, the Muir Beach Overlook, and Old St. Hilary's, and we are happy to coordinate with your wedding planner around these or another venue of your choice.
---
What do I do next?
Read our FAQ's below, download our full Wedding & Blessings Booklet, and contact the parish office at or call (415) 388-1907 to set up an appointment to visit. We look forward to meeting you!
---
Frequently Asked Questions
---
What about premarital preparation?
We offer premarital counseling and require that the couple attend at least four sessions prior to the wedding.


Do you require the couple to be Christian?
Our Church requires that at least one member of the couple be baptized. We are happy to work with inter-religious couples and, where desired, clergy from other traditions in planning and co-officiating at the wedding.


Do you marry couples when one or both of the couple were previously married?
Yes, provided that all matters around the previous marriages have been fully settled.


Do you marry same-sex couples?
Yes, we do!


Do you allow clergy from outside the parish to officiate at a wedding?
Yes.


Do you offer weddings outside of the parish building?
Yes. We will be happy to work with you on a wedding in the venue of your choice.


What do you charge for weddings?
See our full Weddings & Blessings booklet for our fee schedule.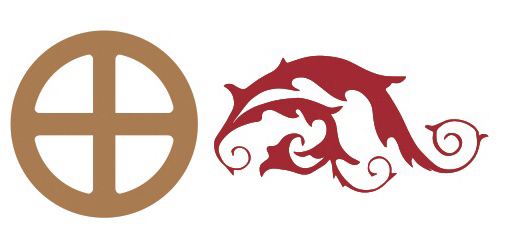 Calendar
---
Sunday
December 3rd
8 am Holy Eucharist
8:00 am

Sunday
December 3rd
9:45 Godly Play & Faith Quest
9:45 am

Sunday
December 3rd
10 am Holy Eucharist by Zoom and in Person
10:00 am

Wednesday
December 6th
Holy Eucharist followed by Bible Study
10:30 am

Wednesday
December 6th
Vestry Meeting
6:30 pm
Fireside Room
Sunday
December 10th
8 am Holy Eucharist
8:00 am

Sunday
December 10th
9:45 Godly Play & Faith Quest
9:45 am

Sunday
December 10th
10 am Holy Eucharist by Zoom and in Person
10:00 am

Monday
December 11th
COS Finance Committee Meeting
4:00 pm
By Zoom
Sunday
December 17th
8 am Holy Eucharist
8:00 am

---
---