Baptism at Church of Our Saviour
---
Welcome to Church of Our Saviour!
Baptism is the rite of initiation into Christian community and marks the beginning of a life with Christ. Whether you are seeking baptism for yourself or your family, we welcome you into conversation to prepare for this first formal step into a journey of faith in community!
Q. What is Holy Baptism?
A. Holy Baptism is the sacrament by which God adopts us as his children and makes us members of Christ's Body, the Church, and inheritors of the kingdom of God.
Q. What is the outward and visible sign in Baptism?
A. The outward and visible sign in Baptism is water, in which the person is baptized in the Name of the Father, and of the Son, and of the Holy Spirit.
Q. What is the inward and spiritual grace in Baptism?
A. The inward and spiritual grace in Baptism is union with Christ in his death and resurrection, birth into God's family the Church, forgiveness of sins, and new life in the Holy Spirit.
Q. What is required of us at Baptism?
A. It is required that we renounce Satan, repent of our sins, and accept Jesus as our Lord and Savior.
— from the Catechism in The Book of Common Prayer, p. 858


---
Frequently Asked Questions
---

When do you offer baptism?
We offer baptism at most of our Sunday liturgies at 10:00 am, and at our Easter Vigil service (Saturday evening before Easter Sunday). We especially encourage baptisms on three other key holy days of the Church year: The Baptism of Our Lord (The Sunday after the Epiphany in January), Pentecost (late spring), and All Saints' (the first Sunday in November). We will gladly work with your family schedule in choosing the date for baptism.

Do you baptize infants?
We offer baptisms for all ages.

Do you require godparents or sponsors?
We ask that one or two godparents, adults who will be close with the newly baptized in their life journey, be present. We also suggest a parish sponsor, a member of Church of Our Saviour who provides a connection with the Christian community, be invited to stand with the baptismal candidate during the service.

How do I begin preparing for baptism?
Contact the parish office at or call (415) 388-1907. We will be happy to answer any questions you might have and set up mutually convenient times to begin study and preparation for baptism. The Rector will provide you with all of the resources you need to prepare.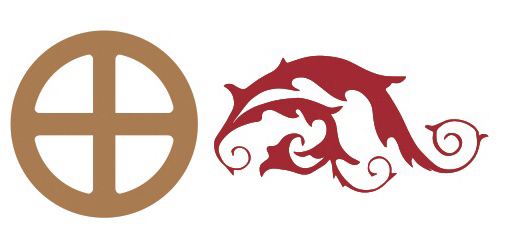 Calendar
---
Tuesday
October 3rd
Slow Religion: Scenes from Luke and Acts online (see Community Anno
4:00 pm

Wednesday
October 4th
Holy Eucharist followed by Bible Study
10:30 am

Sunday
October 8th
8 am Holy Eucharist
8:00 am

Sunday
October 8th
9:45 Godly Play & Faith Quest
9:45 am

Sunday
October 8th
10 am Holy Eucharist by Zoom and in Person
10:00 am

Monday
October 9th
COS Finance Committee Meeting
4:00 pm
By Zoom
Tuesday
October 10th
Slow Religion: Scenes from Luke and Acts online (see Community Anno
4:00 pm

Tuesday
October 10th
Healing Service for Lahaina
5:00 pm

Wednesday
October 11th
Holy Eucharist followed by Bible Study
10:30 am

Wednesday
October 11th
Vestry Meeting
6:30 pm
Fireside Room
---
---